MobileClient: Set Image cropping and Other Major Improvements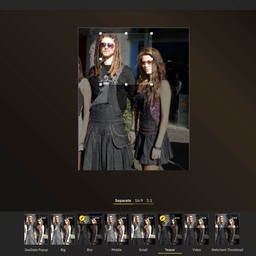 Set the cropping frame of all individual image variants in the
MobileClient
.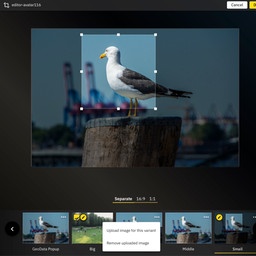 Upload your own images for individual image variations, also for those with the same aspect ratio at the same time.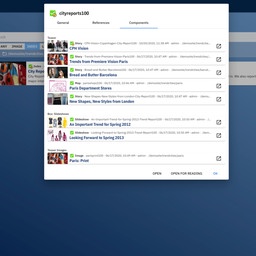 You can now get information about system metadata in the compact "Document Information" window, including metadata (configurable), references and components.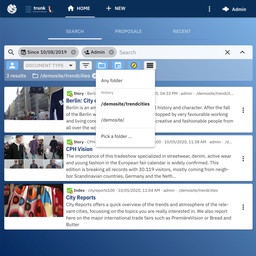 The search options are clearer and more consistent.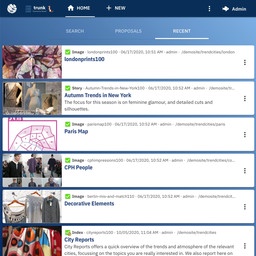 Quickly access your most recently edited documents in the new "Recent" view ("Recent Documents").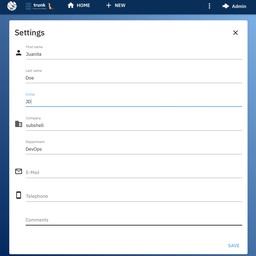 Change your personal account settings directly in the MobileClient.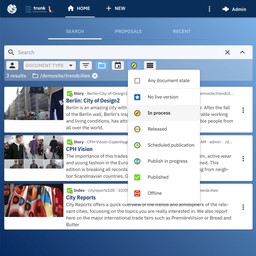 Filter the search result according to the status of documents.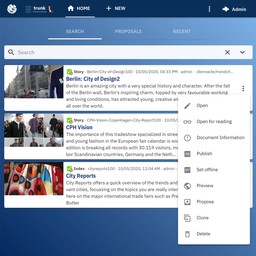 Actions are improved. You can now also delete documents directly in the MobileClient. Publish and other actions can now also be performed directly in the search results and when curating components.
Configure which search options are visible (for administrators).