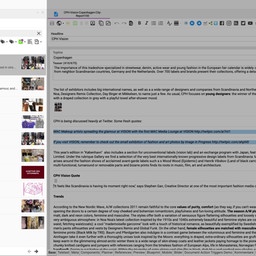 Scan your database. With
Sophora
, you can identify the precise content you are looking for from among millions of documents.
For ease of use, the search function is fully integrated into your working process and provides results in fractions of a second in a readable form.
Of course, search results can be further filtered according to specific users, document types, keywords or publishing states.
You can then edit search results in Sophora directly by rapidly opening documents, adding articles to home pages via drag & drop or placing images in texts.
Naturally, Sophora saves your favorite searches and history.