The Admin Dashboard runs easier than ever in Docker containers.
The
Admin Dashboard
better supports embedded tools running under HTTPS. You can also have a clear view of these tools in the Admin Dashboard.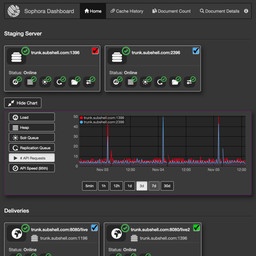 With a 3-day and 12-hour view for diagrams, you now have an even better overview.
+++ New in Previous Sophora Versions +++
New functions from previous Sophora Versions.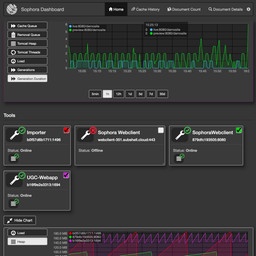 More Metrics
The
Admin Dashboard
makes Sophora-specific metrics visible. That is why most administrators prefer it to internal or generic solutions. Sophora 3 brings detailed improvements, with new graphs for the number of generated documents or the average generation time in the delivery servers.