Another win for Sophora. Once again, the Norddeutscher Rundfunk relies on the Sophora CMS for its extensive coverage of the European Women's Football Championship.
NDR is responsible for reporting on the championship within the ARD and can draw on its past experience of reporting on various major sporting events.
Sophora has already supported NDR's coverage of the Olympics and the World Athletics Championships.
Up to eight people work daily on the online coverage of the UEFA Women's Championship in the Netherlands 2017.
In close consultation with the NDR and in regular feedback meetings with the editorial staff, subshell accompanies the Norddeutscher Rundfunk in their daily sports coverage.
Processing Sports Data with Sophora
By importing the sports results and statistics into Sophora, the sports editorial staff can manage all data in Sophora, link it with other editorial content, and then publish it.
Via special content types, Sophora enables the sports editorial staff to create portraits of athletes and to fill the live ticker with current news.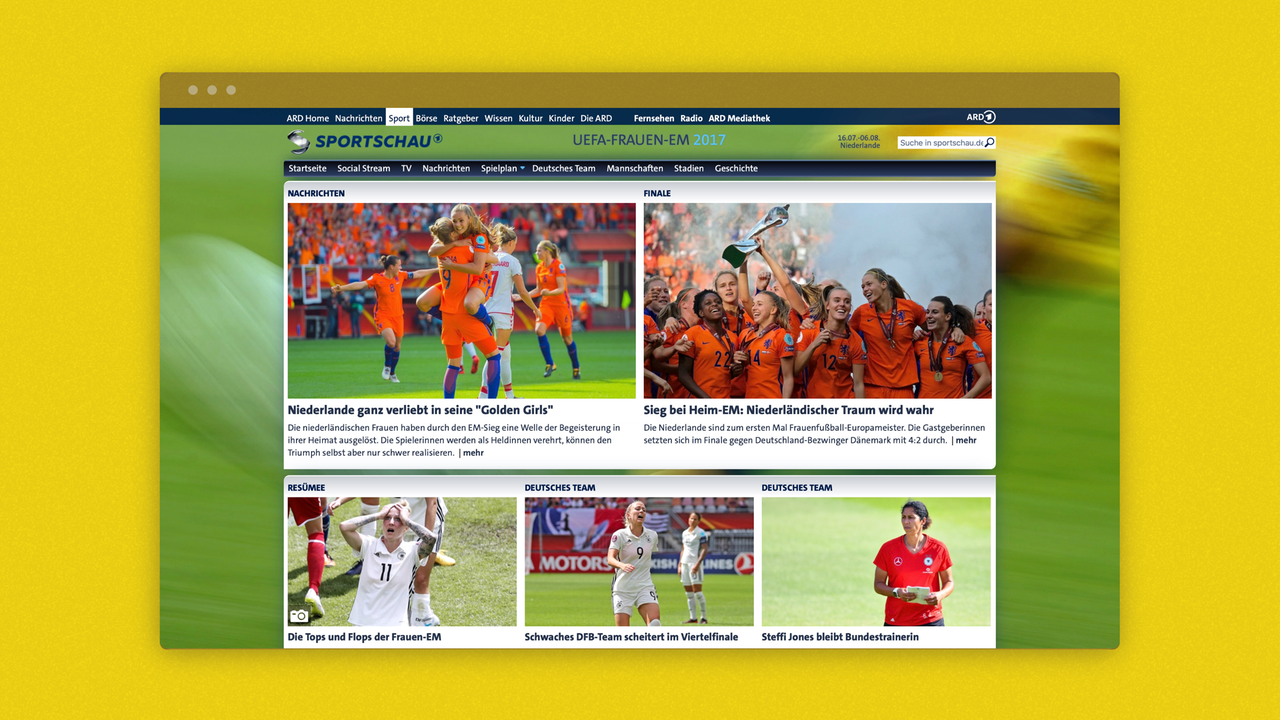 In the live ticker document, editors can automatically store the current score, the current match phase and statistics including penalties, yellow cards, red cards or substitutions.
Tables are used for match results, penalty statistics or goal-scorer lists.
Sophora stores the tabular data in a structured way and enables flexible evaluation and dynamic display of the sports data.
Since all tables are fully importable and updatable, it is therefore possible to integrate data from external sports data providers into Sophora, all without breaking a sweat.