The Tagesschau app 2.0 was released at the end of 2016 in App Stores. The updated version of the news app relies on yet even more images and videos published by Sophora. The day's breaking news is shown on the homepage and the full screen videos of the homepage are optimized for vertical and horizontal viewing.
Additionally, the app is adapted to new user behavior patterns. While scrolling, users can navigate and open articles via touch.
Another feature is related to regional offers. Users interested in regional news can determine the top teasers of two federal states of their choice.
Miss a Tagesschau broadcast? You can easily watch Tagesthemen, Tagesschau, Tagesschau 24 or the nightly news magazine in the 'shows' section.
For quick preparation and transfer of content into the app, subshell created its own JSON interface based on JAVA, as well as a push-function for breaking news.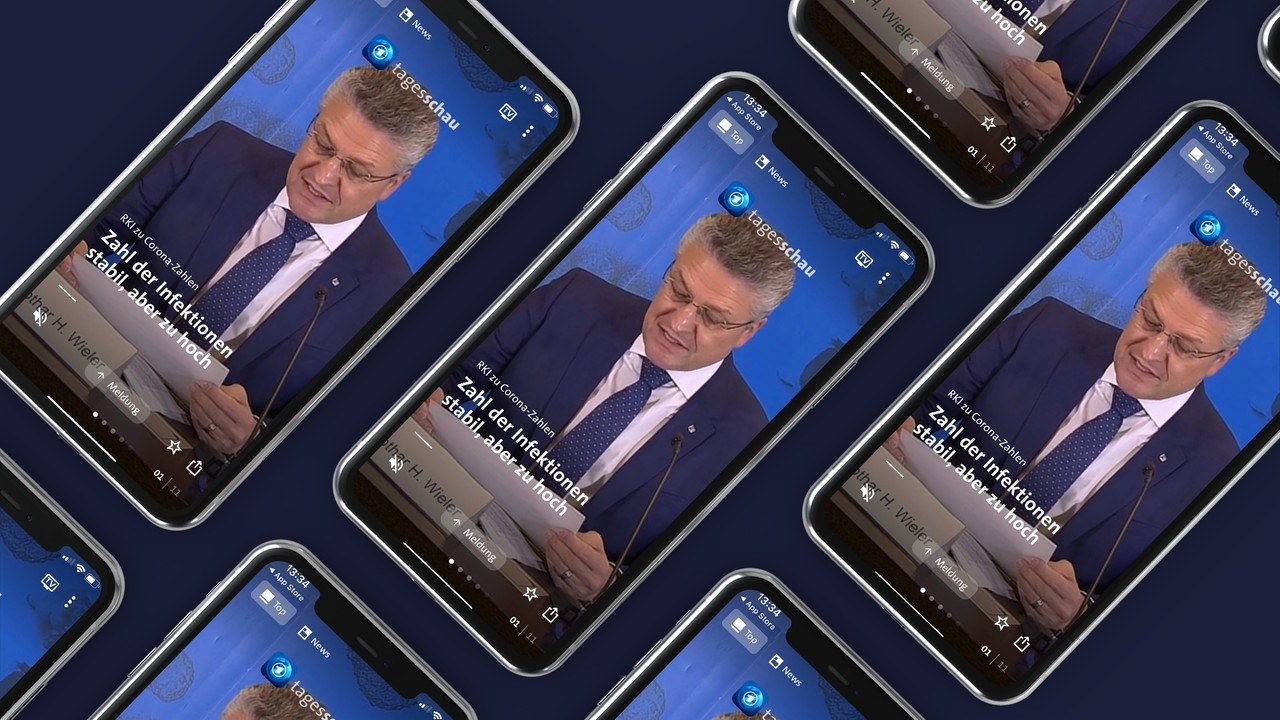 Details
Client / Project

Tagesschau

URL

Status

Live
About Tagesschau
Tagesschau is a German national and international television news service produced by state-run Norddeutscher Rundfunk on behalf of the German public-service television network ARD. The main edition of the programme is aired at 20:00 on Das Erste. It is also simulcast on several ARD-affiliated networks, including NDR Fernsehen, RBB Fernsehen, SWR Fernsehen, WDR Fernsehen, hr-fernsehen, 3sat, Phoenix, EinsPlus and ARD-alpha. It is also broadcast 24 hours a day via tagesschau24.