Requirements
To enable SEO Check's Bing Webmaster Tools features, you need to add your website to Bing Webmaster Tools. Your administrator may have already done that.
In Bing Webmaster Tools, API keys are bound to specific user accounts. It is advisable to create a separate read-only user account for SEO Check before continuing.
Creating an API Key
Log into the SEO Check user account on Bing Webmaster Tools.
Open the settings menu, and select API access: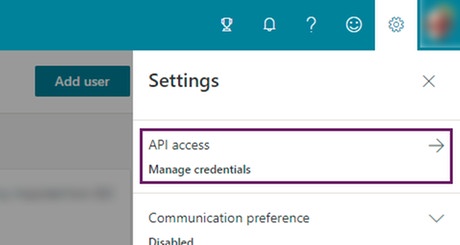 To create an API key, select API Key, then click Generate API Key.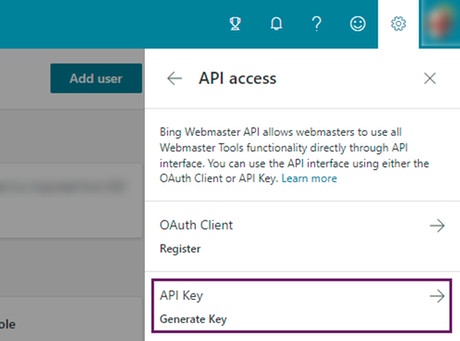 Click Copy to copy the API key to your clipboard: