Online editors can use Sophora to convert topographical facts and information into graphics. Westdeutscher Rundfunk (WDR) is currently showing how users benefit from this trend with its use of interactive maps created on the basis of geodata.
The results are convincing. Visitors to the wdr.de website can select and call up radio and television reports by region and country.
The content includes travel tips and travel reports, all visualized on a click-on world map as well as an overview of Christmas markets in North Rhine-Westphalia.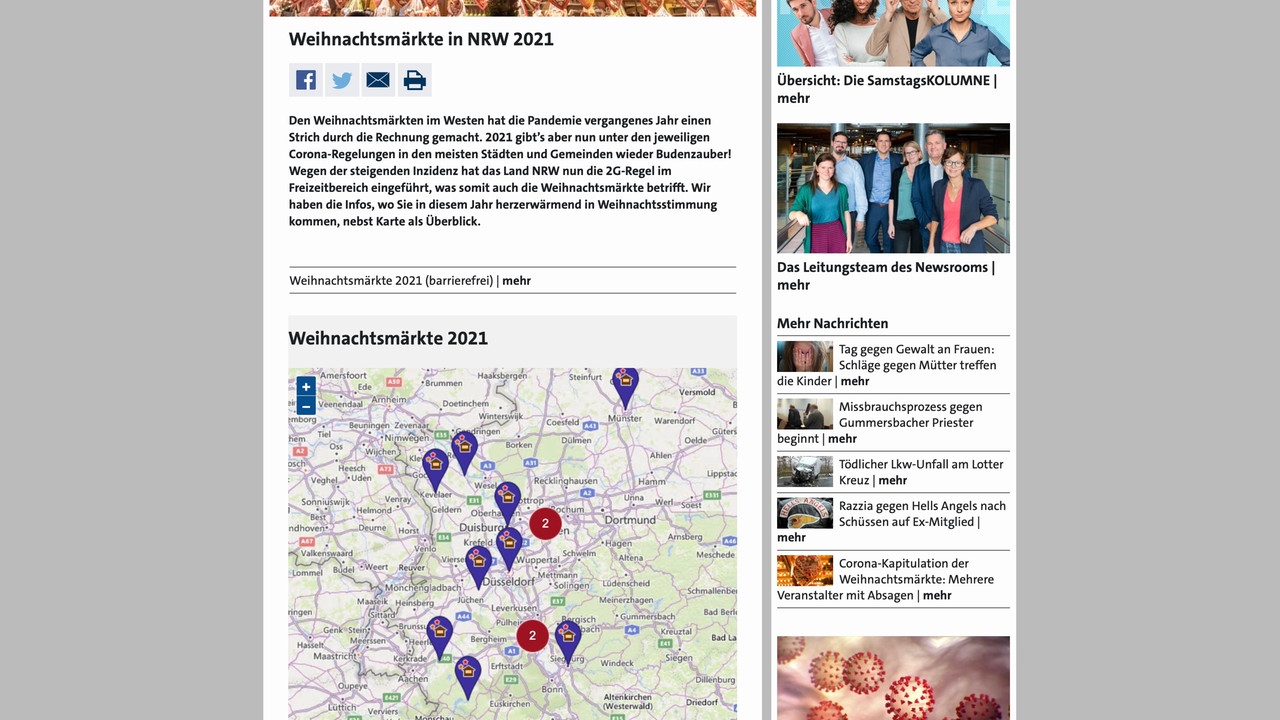 For WDR's online editorial team, the visualization of geodata is extremely simple. With DDJM, they can import, evaluate, enrich and display information from Excel onto interactive maps. In addition to the DDJM, the WDR uses the Datawrapper tool.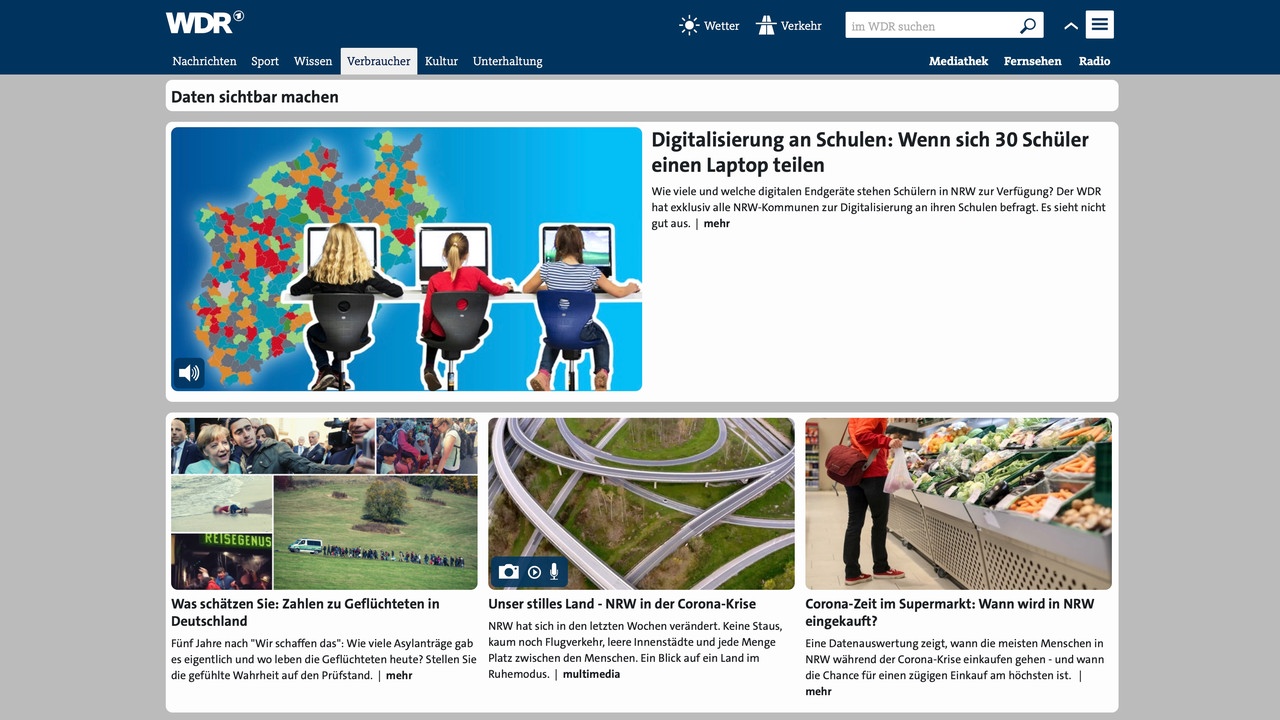 subshell developed and implemented the DDJM in close cooperation with WDR and it is therefore optimally adapted to the requirements of the editorial staff.
Details
Client / Project

WDR

URL

Status

Live
About WDR
Westdeutscher Rundfunk Köln (WDR) is a German public-broadcasting institution based in the State of North Rhine-Westphalia, with its head office in Cologne. As well as contributing to the output of the national television channel Das Erste, WDR produces the regional television service WDR Fernsehen and six regional radio networks. In addition, WDR is a member of ARD and is its largest broadcaster and - in terms of the number of employees - the second largest broadcaster in Europe after the BBC.